You've got a big outdoor event coming up at a location with no restrooms.
Your construction project is about to kick off and your team needs a restroom on-site ASAP.
Whatever the reason, you're considering a porta potty rental near Dayton, Ohio – and you're in the right place.
Not necessarily because you should rent a porta potty from us (though we'd love to service you and your guests!), but because we have the experience to help you get the right solution at a fair price for a porta potty rental.
Let's jump into it.
Common Portable Toilet Rental Problems Explained
You've no doubt been there: standing in long lines just to use a gross portajohn at a hot, sweaty summer event.
Or maybe there is no line – because when you open that door, your porta potty is stacked to the lid with a pyramid of toilet paper and poo.
These are the two biggest issues we hear about when it comes to portable toilet providers:
Poor service, leading to overflowing and unclean portable toilets
Poor planning, leading to long lines for portable restrooms and not enough porta potties for an event
Asking the right questions of your porta potty rental company can make all the difference in sussing out whether they're committed to a great experience.
What To Ask Of Your Porta Potty Company
#1: Ask Your Porta Potty Company About Their Service Policy
The first thing to learn before you rent portapotties is the provider's service and cleaning policy. When will it get cleaned, and how often? Are they prepared for extra demand due to special occasions or public events?
At Toilets and Co., our standard porta potty rentals come with weekly pump-outs, weekly cleaning, and weekly re-stocking as part of your toilet rental. But more importantly, we always ask what kind of use you expect your portable toilet to get.
If you expect hundreds of visitors over the course of a weekend at a special event, we may need to be out in the early morning (ideally not at your busiest times to avoid disruptions) to clean and pump out, stock new toilet paper and hand sanitizer, and completely sanitize your portable toilet units.
We take your situation and expectations into account with every rental, and we're prepared to work with your schedule to service your toilet when it makes sense. Most importantly, when issues arise – and sometimes they do during extra busy rental toilet use – we're standing by for emergency cleanings or service calls.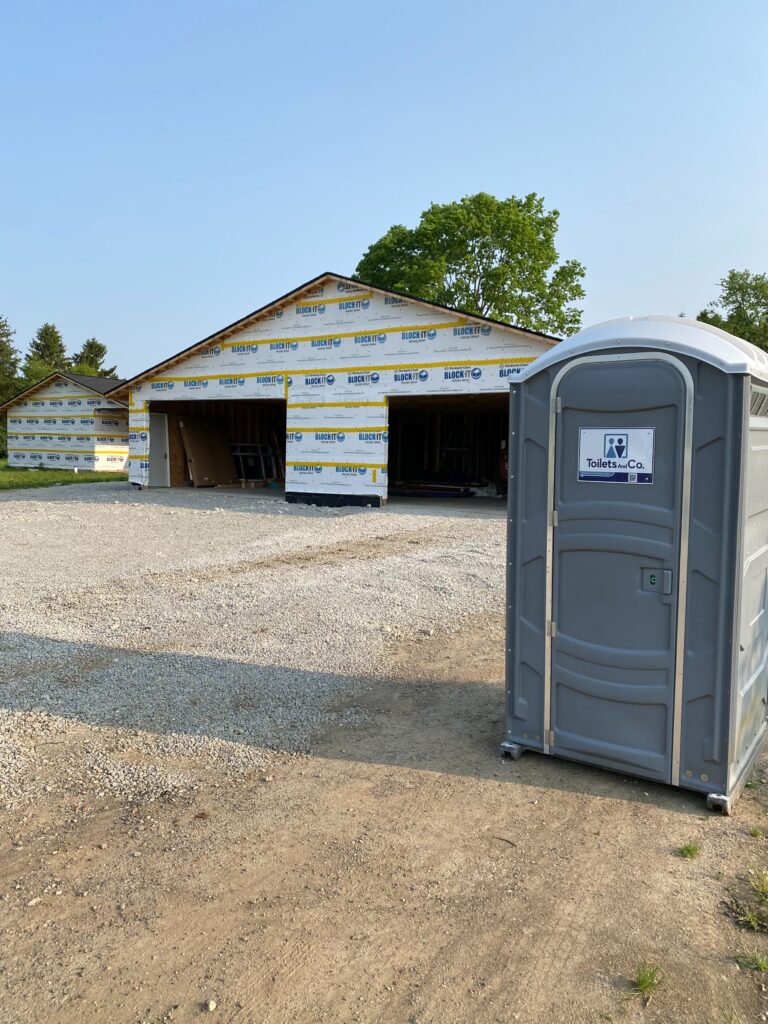 #2: Ask Your Porta Potty Company For Their Capacity Suggestions
This is a big issue we hear about from new customers – their prior toilet rental company had no idea how many toilets they really needed for their event!
This happens most frequently with large special events or public get-togethers, where it's hard to judge how many people will be attending and how many potty rentals or portable restrooms you might need.
At Toilets and Co., we've spent enough time working with individuals, municipalities, and businesses to know how many portable toilets you're likely to need for you event. Even with surge capacity, we can help you pinpoint the right number of units for your event so you can maintain proper sanitation and keep your visitors happy without breaking the bank. Because we offer affordable pricing on all of our units, you won't have to worry about over-stocking either.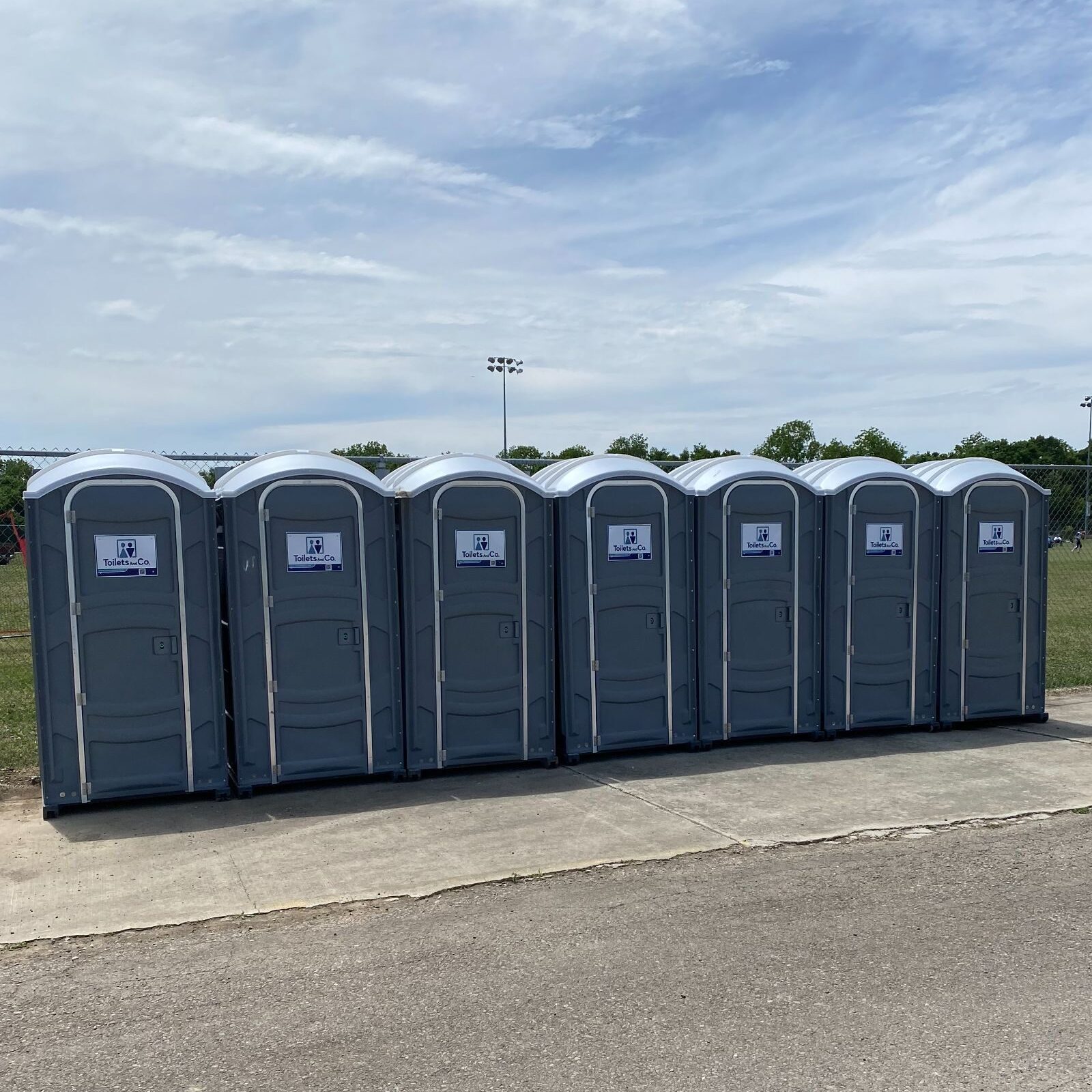 #3: Ask Your Porta Potty Company About Their Options And What You Really Need
There's a range of restroom rental options out there, as simple as a single standard portapotty with a urinal included, to as luxurious and convenient as a bathroom trailer with a generator, multiple stalls, lighting, and air conditioning!
Renting portable toilets for an elegant wedding, for example, might mean that a luxury restroom trailer is the right solution (sometimes called "VIP restroom trailers").
For a construction site or disaster relief, a standard unit (john, holding tank, instant sanitizer, and urinal built-in) is perfect.
Ultimately, what you need will depend on the event, budget, and capacity.
At Toilets and Co., our goal is to be the best porta potty rental provider in Dayton, OH and Columbia. We specialize in standard porta potties for large events and construction projects or the job site, as well as handicap accessible units and standalone hand-washing stations. Well-priced portable sanitation with unparalleled customer service is the name of the game for us.
#4: Ask Rental Companies About Other Amenities
From portable urinals to hand wash stations with paper towels and soap, additional amenities can make your event an even greater success.
They're not all ideal for every event, but simple upgrades like a hand wash station are a great way to elevate the visitor experience and make their portable sanitation experience even better for discerning visitors. The small touches – like running water – at affordable prices sometimes make the customer experience just that much better.
Get a Free Quote for Your Dayton Porta Potty Rental
Toilets and Co. provides clean portable toilets, reliable service, and some of the best prices on toilet rentals in the Dayton, Springfield, and Columbia Ohio area.
As a family owned and operated business, you're getting hands-on customer care from a small team that gets to know you directly (no off-shore call-centers here), your needs, and cares deeply about making your experience a great one.
Make your next outdoor event hassle-free and hygienic. Get a free quote and learn more (in fact, ask all of the questions above!) by calling Toilets and Co. today.