That most daunting task for those renting a porta potty or who own their own: how to empty a porta potty.
It's not the most glamorous job, but it is essential for maintaining a clean, safe environment during outdoor events or on construction sites. In this comprehensive guide, we'll cover everything you need to know about how to empty a porta potty safely and efficiently. We'll touch on the importance of regular maintenance for a portable toilet, the benefits of hiring a professional versus a DIY approach, and share essential safety precautions to ensure a smooth and hygienic process.
Key Takeaways
Understand the basics of porta potties and their maintenance requirements, some of which are regulated by the state or municipalities due to the potential hazards involved.
State and local regulations may determine your options: Ohio septage haulers and porta potty companies must be registered with the state and undergo annual inspections, plus register with their home base county health department and any counties in which they operate.
Consider engaging a professional for a safer, more efficient, and more hygienic toilet emptying process. Follow safety protocols when handling portable toilet waste to ensure not just your own safety, but environmental safety as well.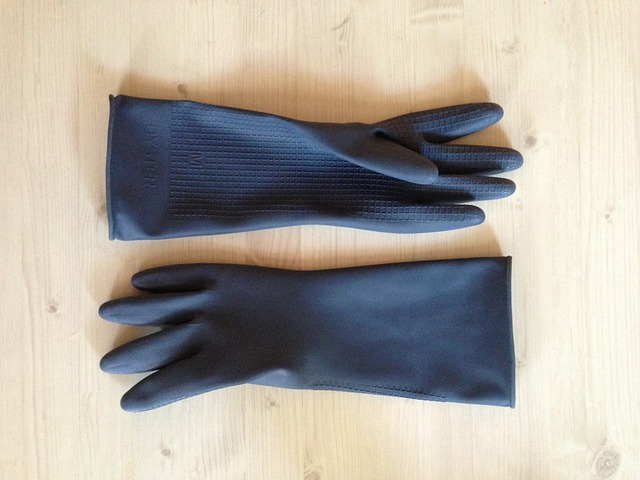 Emptying a porta potty isn't just about "getting it out."
It also involves intimate knowledge of proper biohazard waste processing, the importance of this kind of regular maintenance, and proper adherence to both personal and environmental safety.
This guide also aims to assist you in determining whether to empty a porta potty independently or use a professional service.
Understanding Porta Potties – The Basics
Porta potties are self-contained, portable toilets designed for easy transportation and setup in outdoor settings. They come equipped with a waste tank that can hold anywhere from 50-70 gallons of waste, making them ideal for construction sites, public events, or even as a camping toilet. There are two primary types of portable toilets: chemical toilet and mains-connected. Chemical porta potties, which is what you're probably used to seeing, use a chemical solution to help decompose waste and reduce odors, while mains-connected porta potties are linked to a primary water supply or sewer system, which may include a septic tank.
For this article, we'll focus on self-contained portable toilets with tanks.
Porta potties can produce anywhere from 20 to 100 gallons of waste per day, with solid matter accounting for 5-10% percent of the total volume. Disposing of porta potty waste properly generally involves:
Collecting it with a vacuum truck
Taking it to a treatment facility for processing and proper disposal
Separating, treating, and disposing of the waste according to strict regulations to ensure environmental safety and hygiene.
The Importance of Regular Maintenance
Regular maintenance and cleaning is a big part of what we do at Toilets and Co. It can mean the difference between the best porta potty experience – low odors, plenty of toilet paper, and hygienic ongoing use – and an over-flowing tank that might turn off your guests or patrons.
Regular maintenance of porta potties ensures cleanliness, extends product life, maintains environmental safety, and even achieves greater cost efficiency for the user and porta potty owner.
What does that look like for the professional waste team at Toilets and Co?
For porta potties our customers rent and leave on site (as with sport fields or construction sites), it means weekly re-stocking of toilet paper and hand sanitizer, a weekly comprehensive cleaning, and weekly (or more frequently) waste removal with our vacuum truck and tank.
Failing to dispose of porta potty waste appropriately or with regularity can lead to the proliferation of harmful bacteria and unpleasant odors, potentially causing health issues for users.
Step-by-Step Guide to Emptying a Porta Potty (Hint: Probably Best to Leave It To The Pros)
The subsequent sections will delineate a comprehensive step-by-step guide on having portable toilets emptied. Although it's possible to take on this task yourself, we strongly recommend hiring a professional service to ensure a safe, efficient, and hygienic process.
Here's the important thing: even if you own your own porta potty, a porta potty company like Toilets and Co. can still remove your waste for a reasonable one-time fee, even if we don't own the portable toilet!
Preparing for the Emptying Process
Recognizing indications of a full waste tank is an essential step before commencing the process of emptying a porta potty. That's generally pretty straightforward: you've got solid waste piling up below the lid, or your liquid wastes are getting quite full. Most people will begin to get uncomfortable with the amount of waste in their porta potty holding tank when it reaches about 2/3 full.
If you're dealing with a chemical portable toilet, it's generally recommended to empty it on a weekly basis to maintain cleanliness and functionality.
Gather the necessary equipment for emptying the porta potty: protective gloves and PPE, a hose, and a designated container for waste. Make sure you've identified an authorized waste disposal site beforehand, as this is crucial for proper waste management.
Proper Waste Removal Technique
When it comes to removing waste from a porta potty, our sanitation technicians use a hose with a vacuum-like suction device on a truck bed that is inserted into the hole of the toilet. The waste is sucked into a large holding tank on our truck using a hose pump. This method ensures safe and efficient waste removal with minimal contact, reducing the risk of spills and contamination.
Although it's possible to remove waste from a porta potty yourself, hiring a professional service is highly recommended to ensure the job is done correctly and safely. Professionals like Toilets and Co. have the right equipment, the right expertise, and the knowledge to handle waste disposal in compliance with local regulations and hygiene standards.
Disposing of Waste at an Authorized Facility
After removing the waste from your porta potty, we transport it to an authorized treatment facility for appropriate disposal and treatment. These highly experienced facilities follow strict regulations and guidelines to manage human waste, including:
Inspecting it for hazardous materials
Securing it in a suitable location
Treating it
Monitoring the final, treated product for changes in condition
Before disposing of the waste at an authorized facility, some locations require advance registration or notification. This allows the facility to prepare for the arrival of the waste, ensuring a smooth and efficient disposal process once you arrive. In Ohio, we're registered with each of our local waste water treatment facilities.
Proper waste disposal, including human waste, is essential for maintaining a clean and safe environment for everyone, and sanitation workers play a crucial role in this process.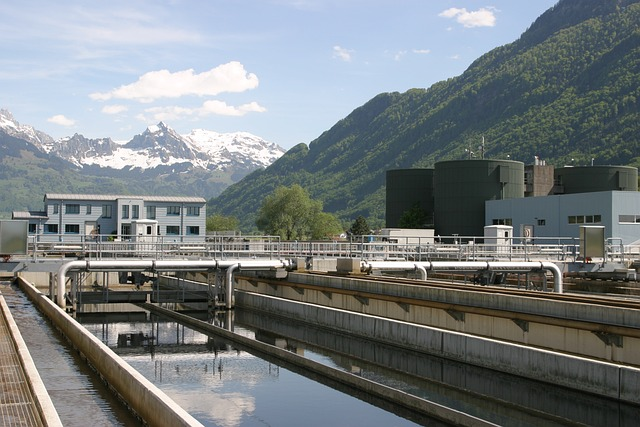 Sanitizing and Restocking Supplies
Following the emptying of a porta potty, a thorough cleaning and sanitization is vital to prevent bacterial proliferation, minimize unpleasant odors, and ultimately ensure a great user experience.
Sanitizing involves applying hospital-grade disinfectant to the entire unit, including windows, toilet seats, walls, and floor. We also add disinfectant and an odor-control formula to the waste tank to reduce mold and odor caused by bacteria growth.
In addition to sanitizing the porta potty, we also restock essential supplies such as paper towels, soap, and hand sanitizer at the same time. This ensures a comfortable and hygienic experience for users and maintains the overall cleanliness of the porta potty!
State or Local Waste Water Disposal Regulations for Porta Potties
While this differs from state to state, Ohio porta potty companies are required to register with the state as a septage hauler. This involves a yearly inspection of each of our septage hauling vehicles plus 6 hours of continuing education (Ohio Septage Hauler Continuing Education) every year. It's not nothing! We must also carry a $25,000 surety bond.
We also register with out county's health department, and we must be on file with each county health department in which we conduct business.
Removing porta potty waste properly requires some oversight and thoughtfulness, and for most DIYers, it's just not realistic. That's why we recommend working with professionals.
Chemical Disposal Points Near Dayton, OH
Being aware of authorized chemical disposal points for safe and efficient porta potty waste disposal is vital. For those porta potties in Dayton, OH or Springfield, OH, where we operate, you've got a few options for proper waste disposal and treatment:
These facilities are regulated and adhere to strict guidelines to ensure proper waste management and environmental safety.
Before disposing of porta potty waste at a chemical disposal point, make sure to contact the facility directly to obtain information regarding any specific requirements or restrictions that may be in place.
DIY vs. Professional Service: Which is Right for You?
Deciding whether to empty a porta potty on your own or hire a professional porta potty service requires a thoughtful consideration of the pros and cons.
Unless you own your own vacuum pump and transport tank, AND you're registered with the state, disposing of your own porta potty waste probably isn't realistic.
Performing the task yourself might feel cost-effective, but it can be a messy and challenging job that requires knowledge and equipment – not to mention Ohio's and your county's regulations.
Meanwhile hiring a professional service is generally inexpensive and ensures a safe, efficient, and hygienic process with less hassle for you. At Toilets and Co., our one-time waste disposal fees to pump out your porta potty begin at $50. Depending how far you are from our base, and how fast you need your portable toilet pumped out, that can increase slightly. [Read more about our porta potty rental costs].
Ultimately, the choice between DIY and professional service comes down to safety and convenience, in our view.
Safety Tips for Handling Portable Toilet Waste
Adherence to essential safety precautions and local regulations is required when handling portable toilet waste to safeguard you, your family or guests, and the environment from potential health risks.
When dealing with porta potty waste, always:
Wear protective gloves and personal protective equipment (PPE) to minimize direct contact with the waste
Carefully segregate the waste from other materials
Dispose of it ONLY at designated waste treatment facilities
After handling porta potty waste, make sure you wash your hands thoroughly with soap and hot water to remove lingering bacteria and avoid cross-contamination.
Get a Porta Potty Cleaned in Dayton or Springfield with Toilets and Co.
Ready to outsource the mess?
We service and rent porta potties in Dayton, OH and the surrounding area. And whether you're using our portable toilets or you own your own, we're still happy to help.
Call today to schedule a porta potty clean-out or rental.
Frequently Asked Questions
Can you empty a porta potty yourself?
Yes, you can empty a porta potty yourself using a hose to pump the waste into a portable waste tank or emptying it directly into a toilet. But we really recommend using a professional toilet rental company for a safe cleaning and emptying.
How do people empty porta potties?
Sanitation technicians and septage haulers use a vacuum-like hose attached to a truck to pump the waste out of the porta potties and into a holding tank on a truck. This waste is then transported to the nearest waste water treatment facility where it can be treated properly.
How do you empty a commercial porta potty?
Septage haulers or porta potty companies connect a vacuum hose to the porta potty's holding tank or output hole and suck out the waste. The truck transports the waste to a local waste water treatment plant to be treated.
How often should a porta potty be emptied?
Porta potties should be emptied about once a week depending how often they're used and the number of users.
Where should porta potty waste be disposed of?
Porta potty waste should be disposed of at an authorized treatment facility or chemical disposal point to ensure proper waste management and environmental safety.